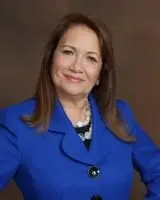 I am a native Texan with over 20 years of counseling experience. I earned a Bachelor's Degree in Education from the University of Houston. In the school setting, I was a Teacher, At-Risk Counselor, and then an Administrator. I eventually wanted to help children, adolescents, and families in other capacities and earned a Master's Degree in Counseling from Prairie View A & M University in 1999.
I am licensed by the State of Texas as a Licensed Professional Counselor ( https://vo.ras..dshs.state.tx.us), licensed by the State of Colorado as a Licensed Professional Counselor ( https://apps.colorado.gov/dora/licensing), and nationally certified as a Master Addiction Counselor. I have various certifications which include helping people with disabilities. My licenses and certifications have given me the opportunities to help clients in the area of mental health, substance abuse, addiction, and co-occurring diagnoses.
My education and experience have allowed me to work with groups, couples, and individuals of various ages in private, outpatient, intensive outpatient, and integrated care clinical environments. It is rewarding for me, as a psychotherapist, to be given the opportunity to help others develop personal skills that can empower them to experience emotional, social, and spiritual wellness.
I consider myself an Eclectic Counselor meaning that I select the most effective approach to help the clients' needs during their journey and in achieving their treatment goals. This may include but not limited to Cognitive Behavior, Client-Centered, Motivational, Solution Focus, and Strength-Based practices. As a Christian-based psychotherapist, in treatment, I view each individual holistically knowing that total wellness means being spiritually, mentally, emotionally, physically, and socially healthy. I am bilingual and speak English and Spanish.